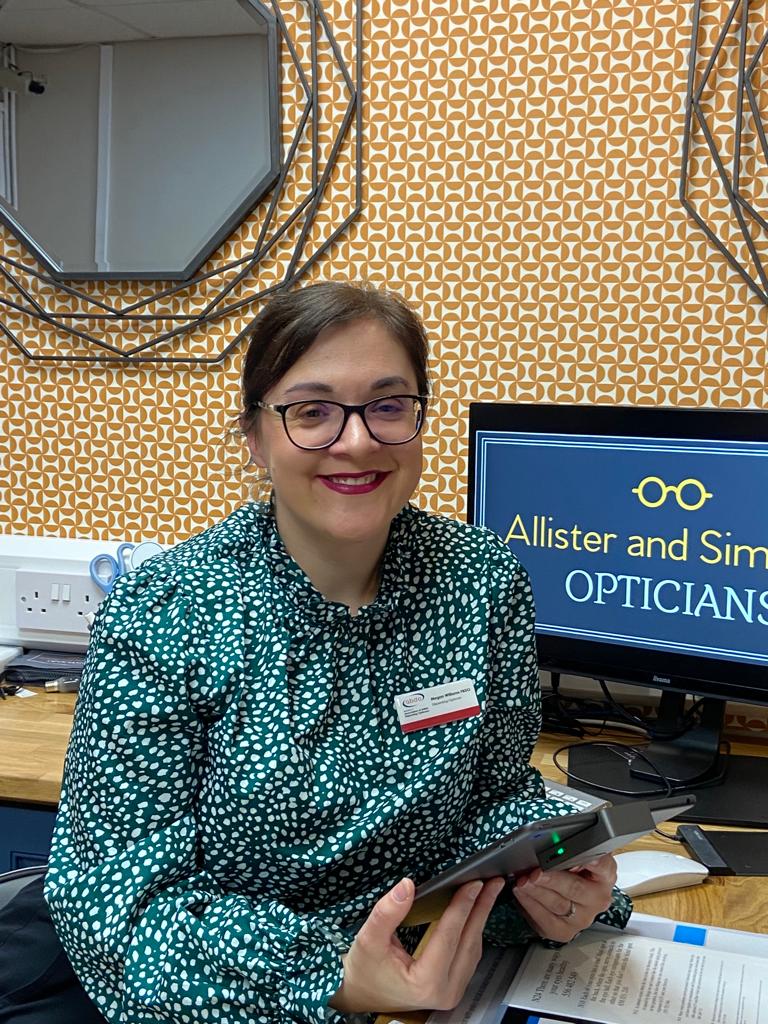 Megan Williams F.B.D.O
Although I have only recently joined Allister and Simpson Opticians I have worked in Optics for nearly 20 years. I have been a qualified Dispensing Optician for nearly 5 years. I love being able to help people see the best they possibly can by finding the right lens option for them, whilst also making them feel happy with how they look in their glasses with our wonderful frame choice.
When I'm not working I am spending time with my family. I have a 1 year old daughter, who absolutely keeps my husband and I very busy.