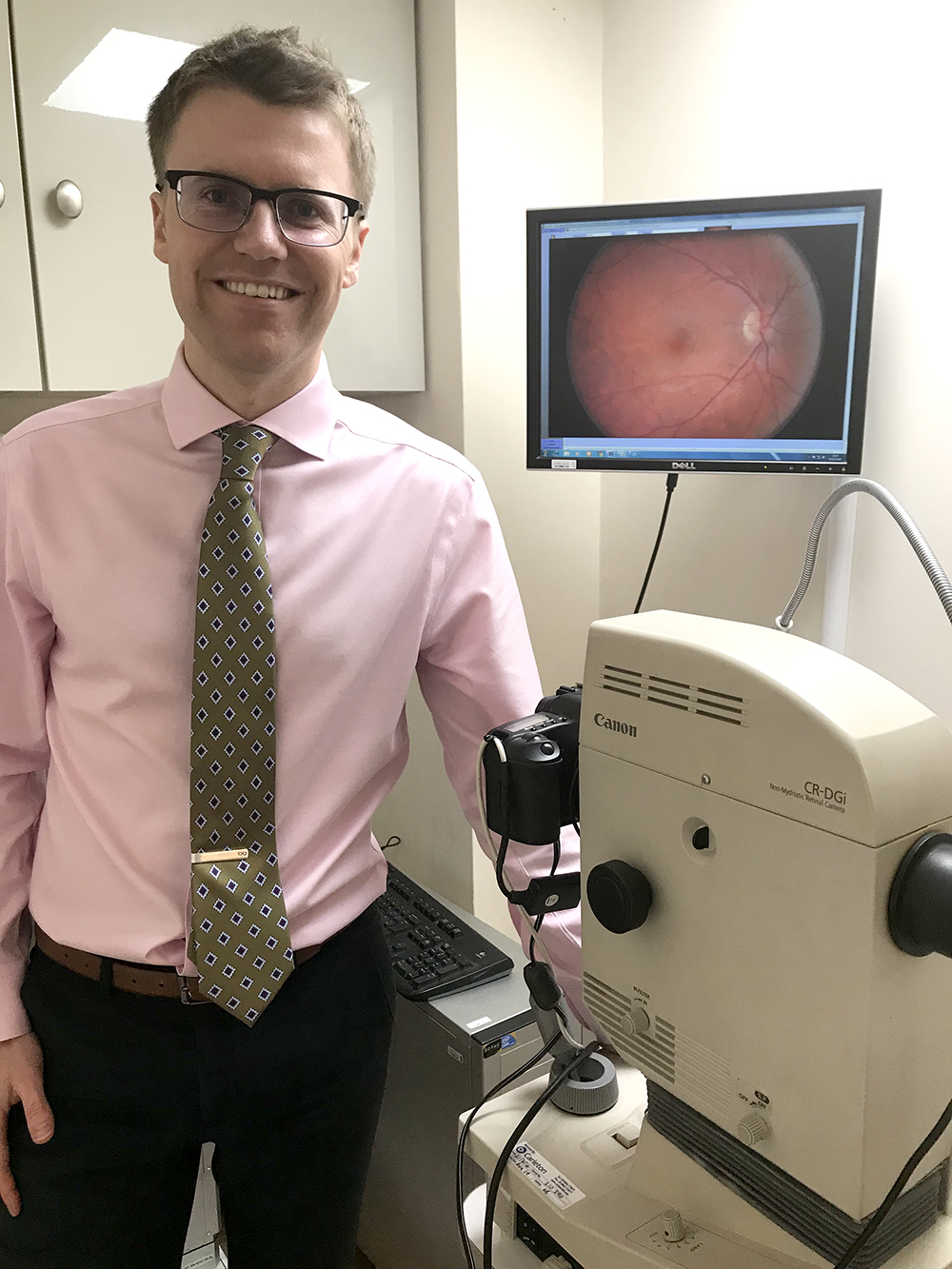 Mark Simpson
After leaving Cardiff University in 2009 with a degree in Optometry I worked in several practices across Cheshire and the Wirral. During this time I completed a number of post graduate courses, which led to me being offered the position of Clinical Governance and Performance Lead for Primary Eyecare Services, covering Cheshire and Merseyside. This was a role I thoroughly enjoyed as it looked into upskilling Optometrists to help with dealing with demands on NHS hospitals. However, I stepped down from this role in August 2018 due to time restraints and having the opportunity to be a director of this fantastic practice.
Currently I'm a member of the College of Optometrists, on the committee for the Cheshire Local Optical Council and employed by the East Cheshire NHS Trust as a specialist diabetic retinopathy slit lamp grader. I've completed further training in diabetic eye disease, glaucoma, cataracts, minor eye conditions and examining patients with learning difficulties. I'm also an Independent Prescribing Optometrist thanks to a grant from Health Education England and a hospital placement at Arrowe Park. This allows me to prescribe a wider range of ocular medications, so that we can treat more eye conditions in clinical practice.
When I'm not working I have a keen interest in many sports including tennis, skiing, golf and triathlons. In the next two years I'm aiming to complete an Ironman to raise money for Vison Aid Overseas.