Finalist
Optometrist of the Year 2020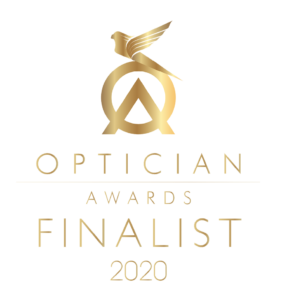 Allister and Simpson Opticians is proud to announce that Mark Simpson has been shortlisted for Optometrist of the Year in the UK and Ireland for 2020. This prestigious award is presented by the Optician magazine, which runs annual awards for the best in the industry.
This year hundreds of applicants applied in several categories and Mark has been picked as one of the 5 finalists. This category is designed to reward an Optometrist who uses their Optometric skills to enhance the lives of patients, colleagues and the community. It looks for the Optometrist who goes the extra mile for patients and the profession. It is not an uncommon sight in Neston to pass the practice long after closing time to see the lights on and patients being cared for.
Mark has also been heavily involved in improving patient care pathways in Cheshire to help reduce NHS waiting times and provide high quality care for patient's closer to their homes.
The results of the awards will be revealed in September 2020 and we are all wishing Mark the best of luck!